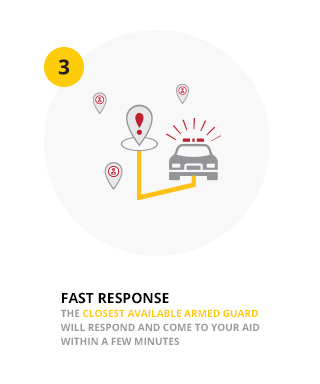 SECURITY ON THE MOVE
Get the peace-of-mind knowing the AA is looking after you and your loved ones for R35 per person/dependant. You can also subscribe on behalf of your loved ones and gift a subscription to show you care.
AA Armed Response works with an active data signal with location services. You don't need to own a vehicle to subscribe, our service is available to you whether you're home, out shopping, in your car, or commuting.
With a network of over 180 partners who will come to your aid, all you need to do is press the AA Armed Response button in the app.
If you have any questions view the Frequently Asked Questions.
View our coverage map. Powered by CASI